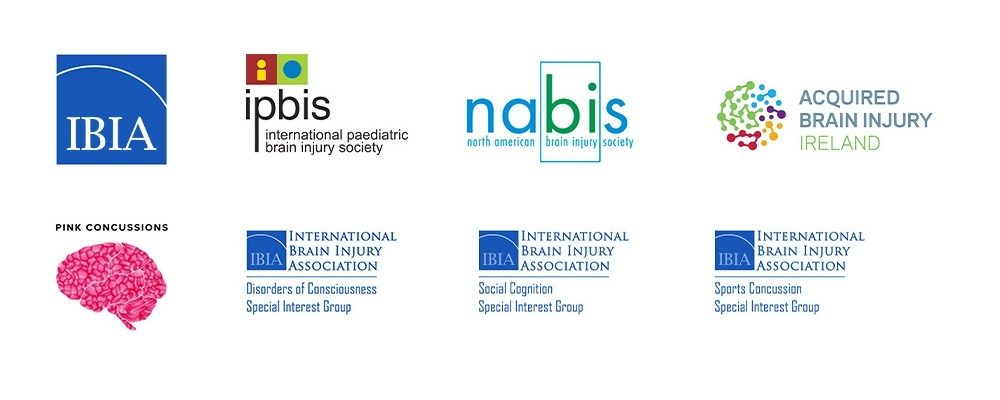 The 2021 Virtual World Congress on Brain Injury will take place on July 28 – 30, 2021. It will be a global conference and meeting of the minds for adults and pediatrics brain injury professionals.
Congress Overview
Mark your calendars now for the 2021 Virtual World Congress on Brain Injury! This multidisciplinary event will offer a broad and varied program spanning cutting-edge research to practical and applied techniques for improving outcome for persons with brain injury. The conference is a joint initiative of the International Brain Injury Association, ABI Ireland, the International Paediatric Brain Injury Society, the North American Brain Injury Society, PINK Concussions, and the IBIA Special Interest Groups.
Educational Content
The conference will span an intensive three-day period and will feature internationally-renowned plenary speakers, platform lectures, workshops and panels. In addition, brain injury professionals from around the world will have the opportunity to share their research and clinical findings through the peer-reviewed abstract submission process. All conference participants will join the decision-makers and key opinion leaders who are shaping the future of brain injury research, treatment, and rehabilitation.
Who Should Attend
Delegates are comprised of rehabilitation physicians, psychiatrists, psychologists, neurosurgeons, speech pathologists, occupational therapists, physical therapists, social workers, educators, nurses, case managers, advocates, legal professionals and all others committed to improving the outcome of adults and children with traumatic and non-traumatic brain injury.
Abstracts
The organizers of the conference welcome the submission of original research and clinical findings on a broad range of brain injury topics. All submissions will be peer-reviewed and accepted abstracts will be presented as oral talks or electronic posters. Accepted abstracts will also be published in IBIA's official journal, Brain Injury.
Abstract submissions are due on April 23, 2021. For a complete list of submission categories and information on submitting an abstract, click here.
For more information on the congress and its call for abstracts, click here.